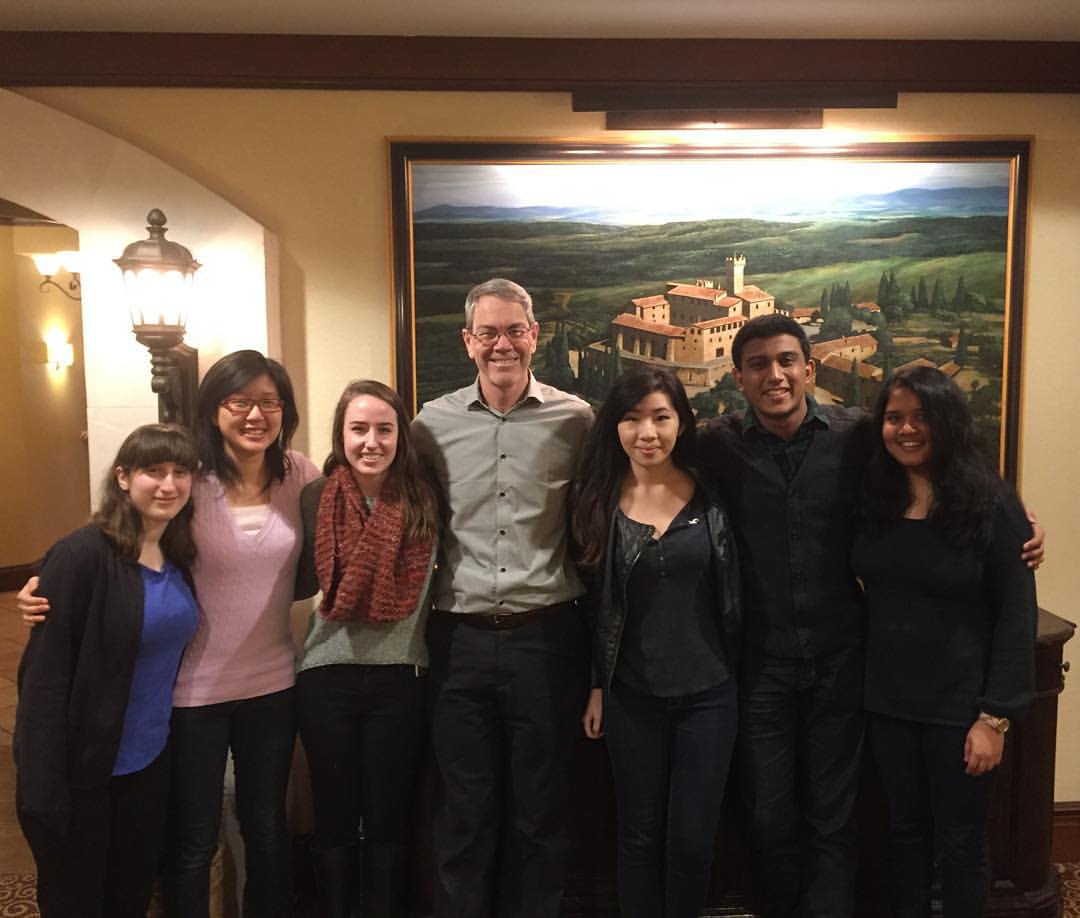 Former faculty advisor Professor Cliff Pollock invites e-board to lunch! From L to R: Margot, Sophia, Molly, Prof. Pollock, Ava, Shiva, Shanu.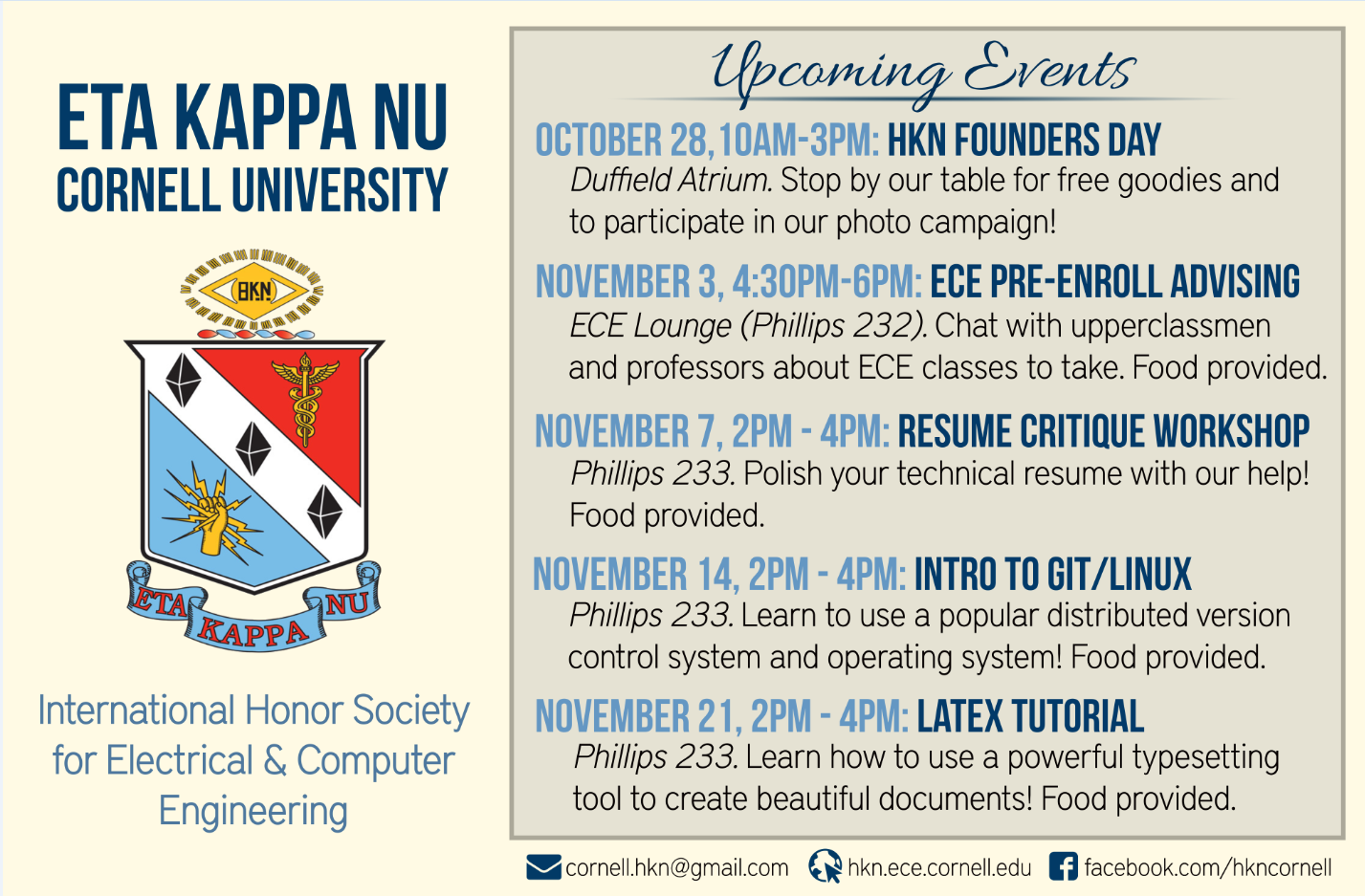 Exciting events we are hosting for the remainder of the Fall 2015 semester!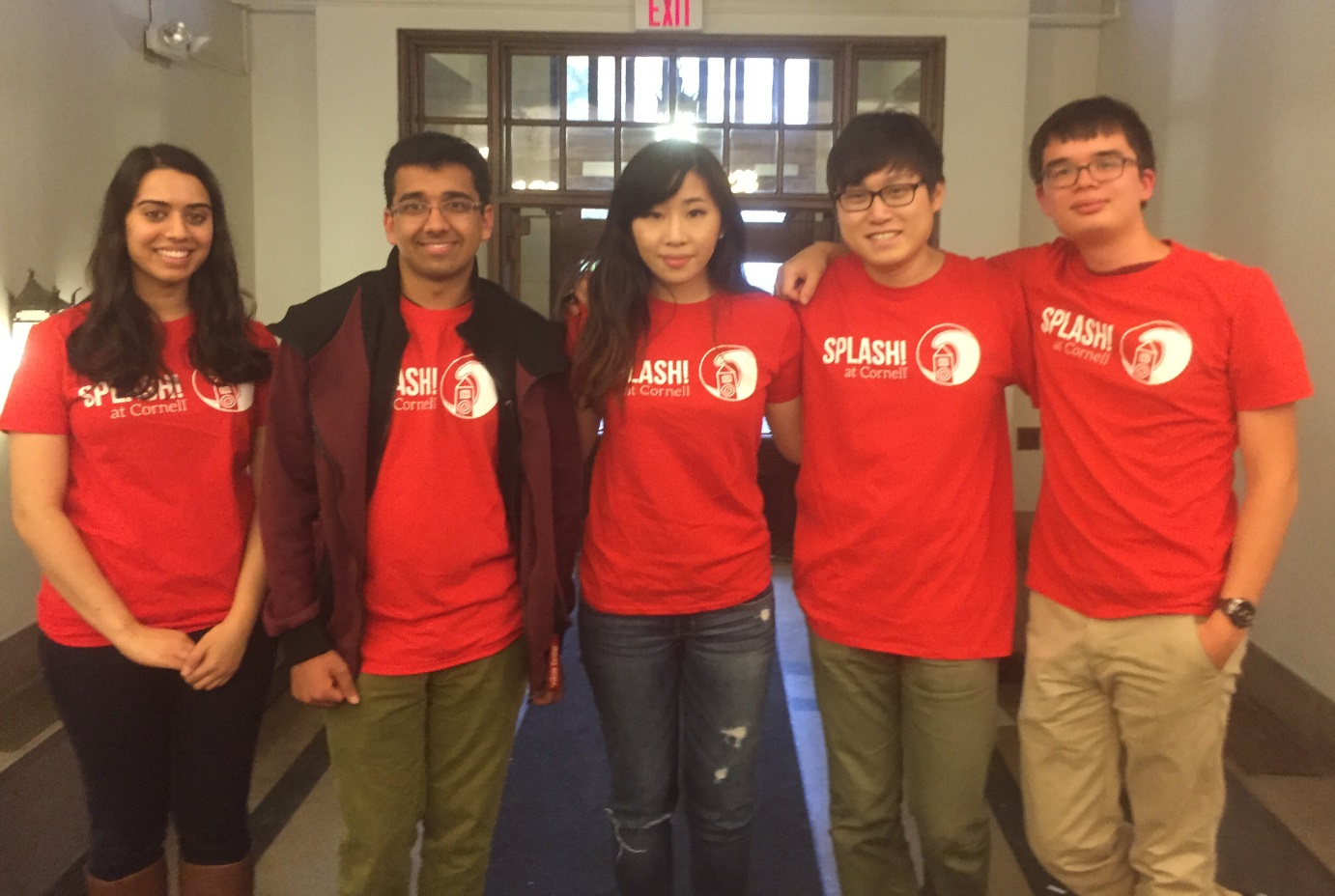 Members of IEEE-HKN participated in teaching a course for high school students! From L to R: Gulnar, Udit, Ava, Ryan, Jason.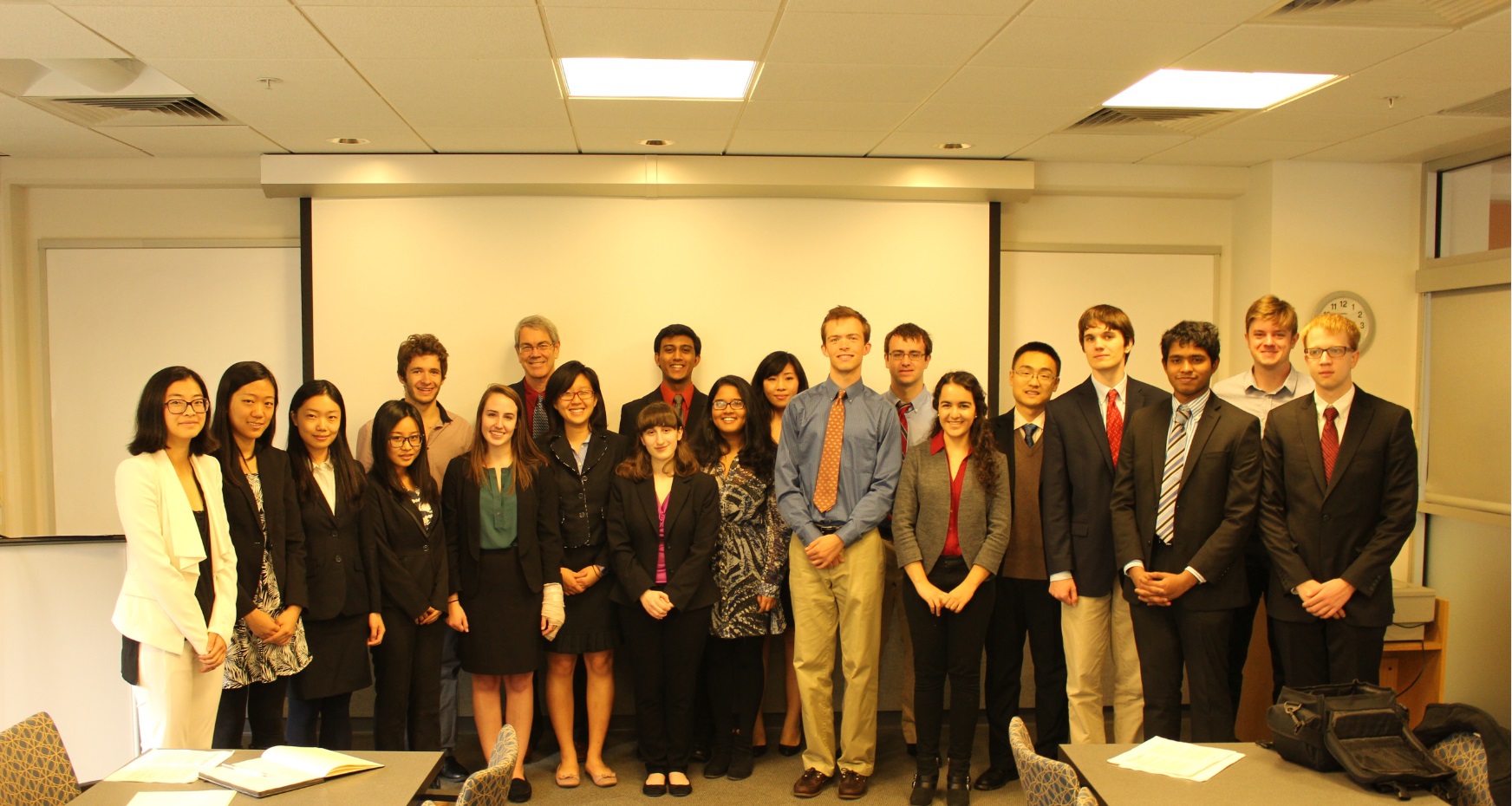 In the fall of 2015, Cornell Eta Kappa Nu inducted thirteen wonderful and talented ECEs.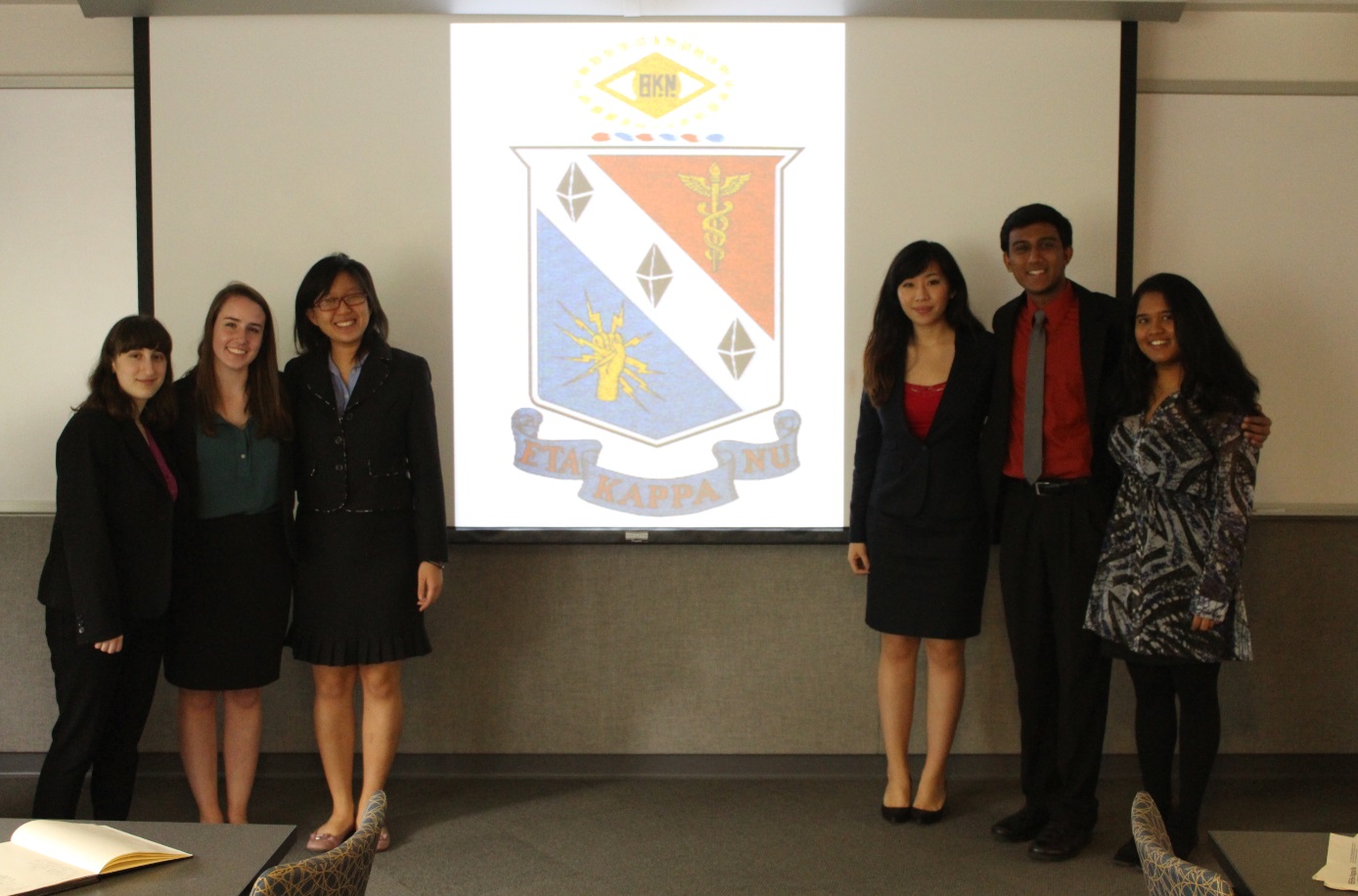 Our e-board standing proudly next to the HKN crest!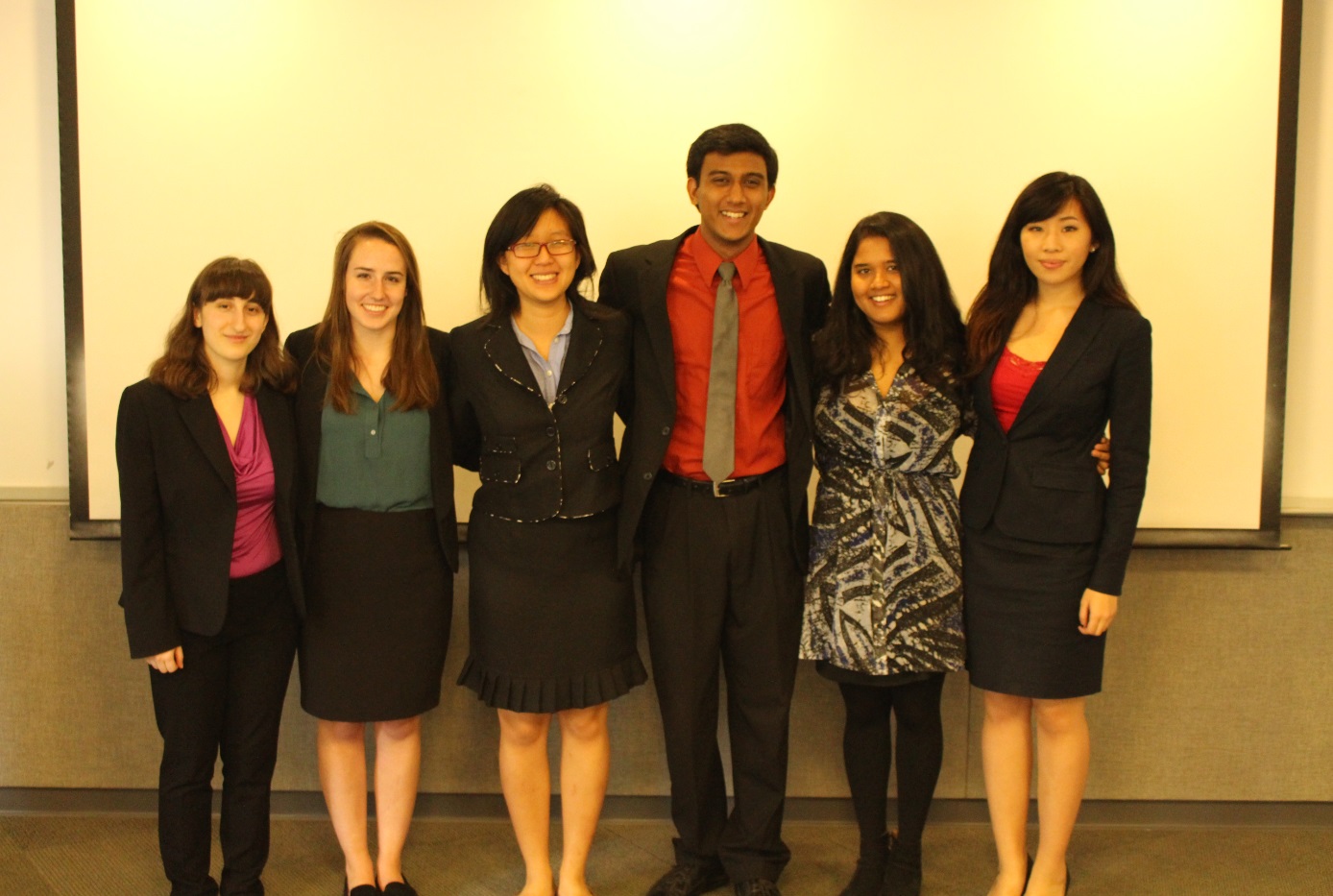 Our lovely, dedicated eboard members: Margot, Molly, Sophia, Shiva, Shanu, and Ava (from L to R).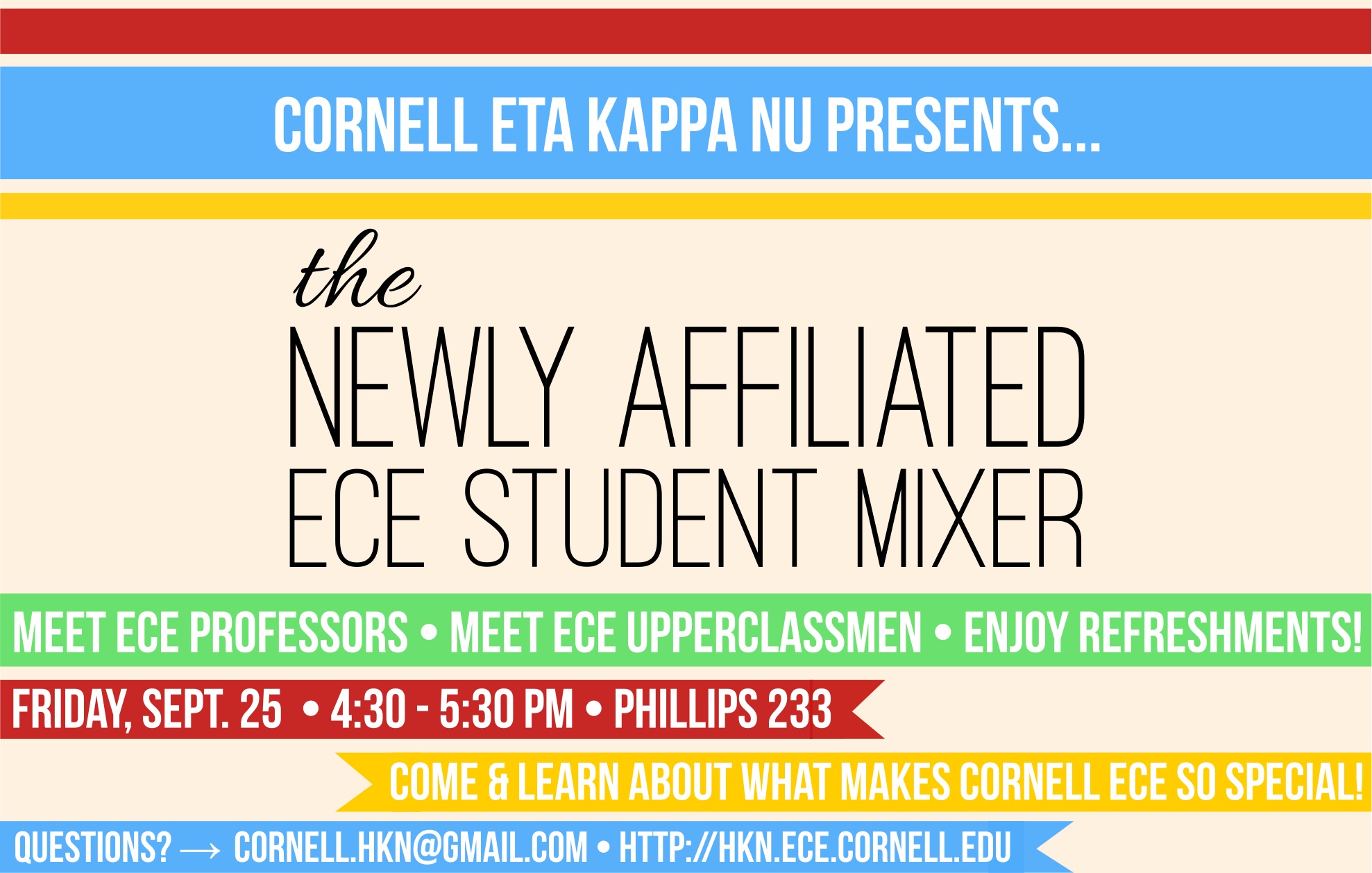 Our flyer used to advertise our Newly Affiliated ECE Student Mixer event.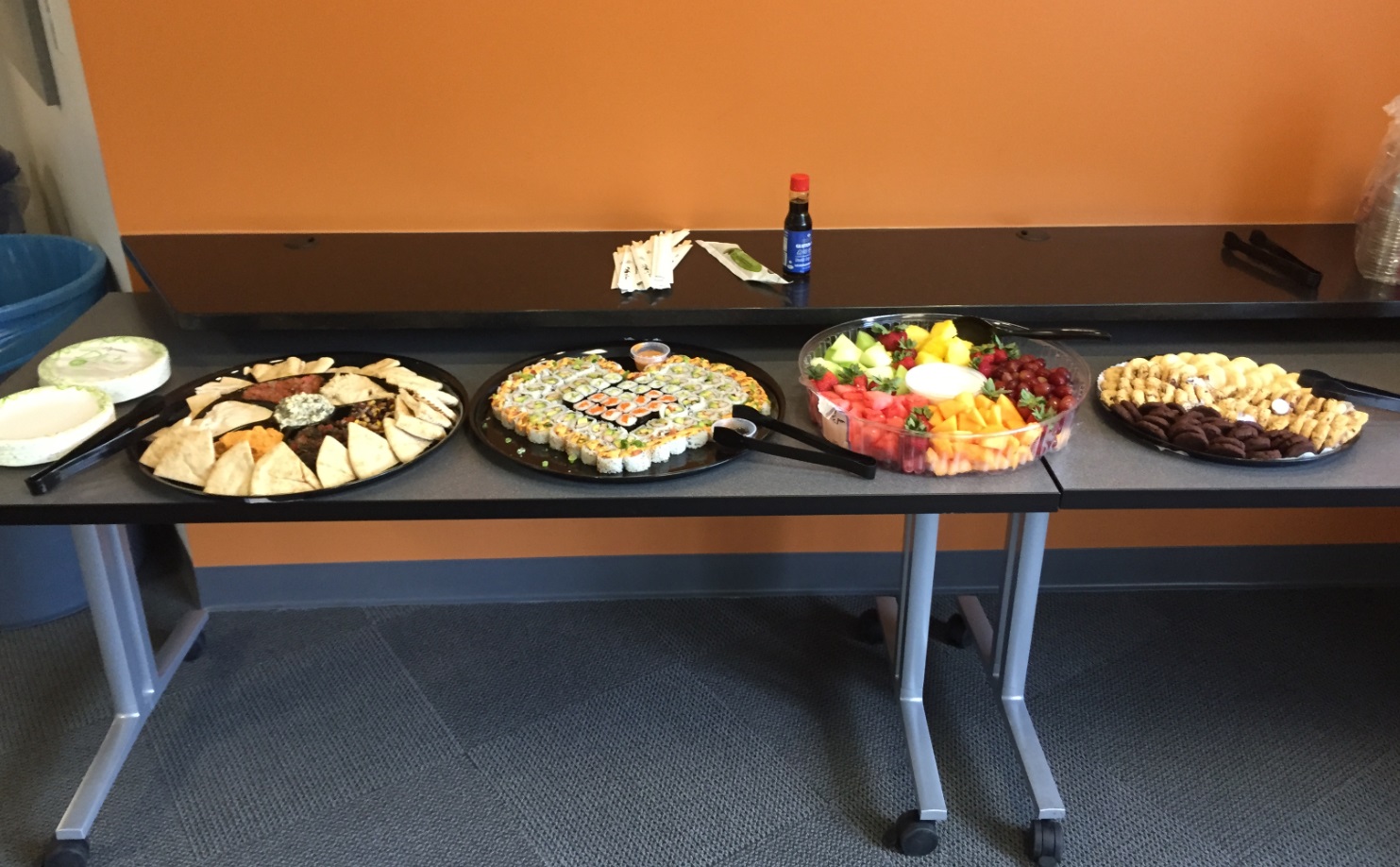 Amazing food, amazing students and professors -- what more could we possibly want?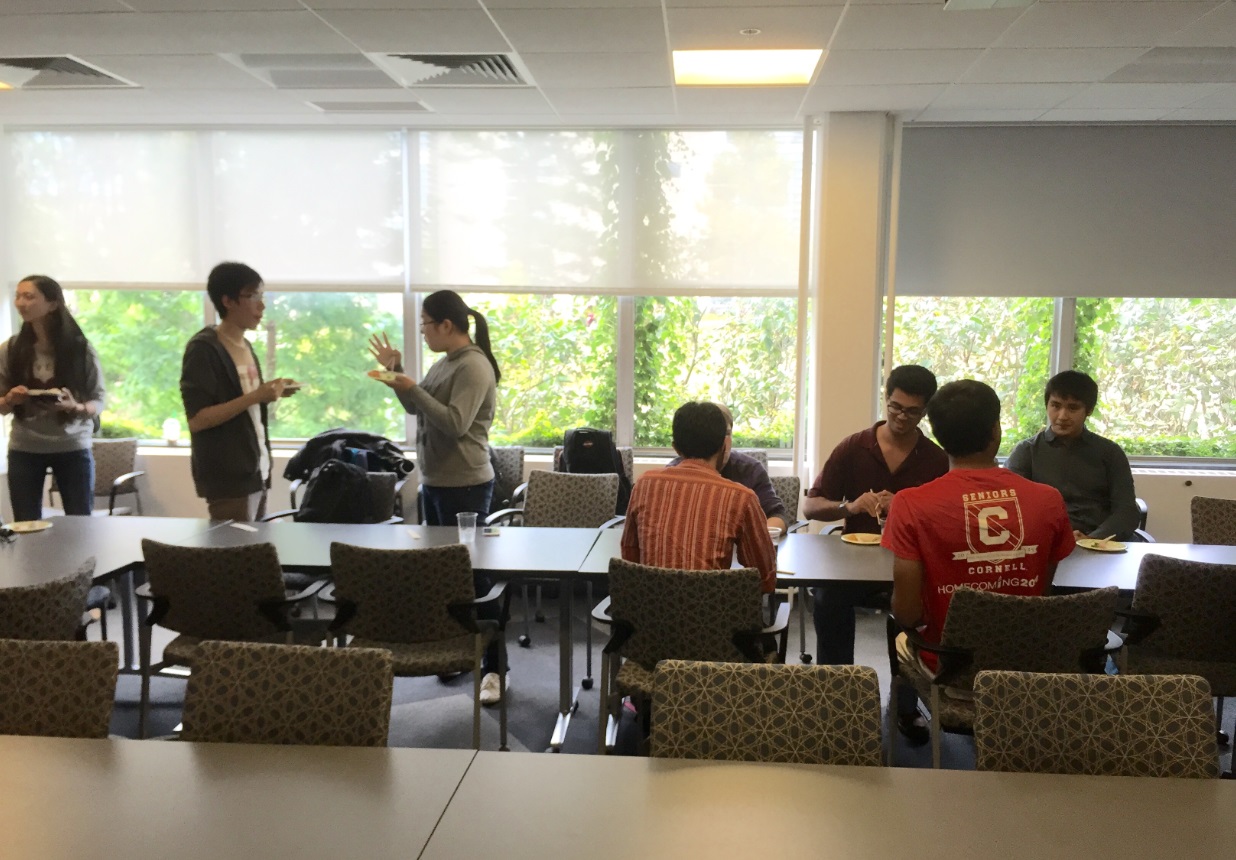 Students socializing amongst each other.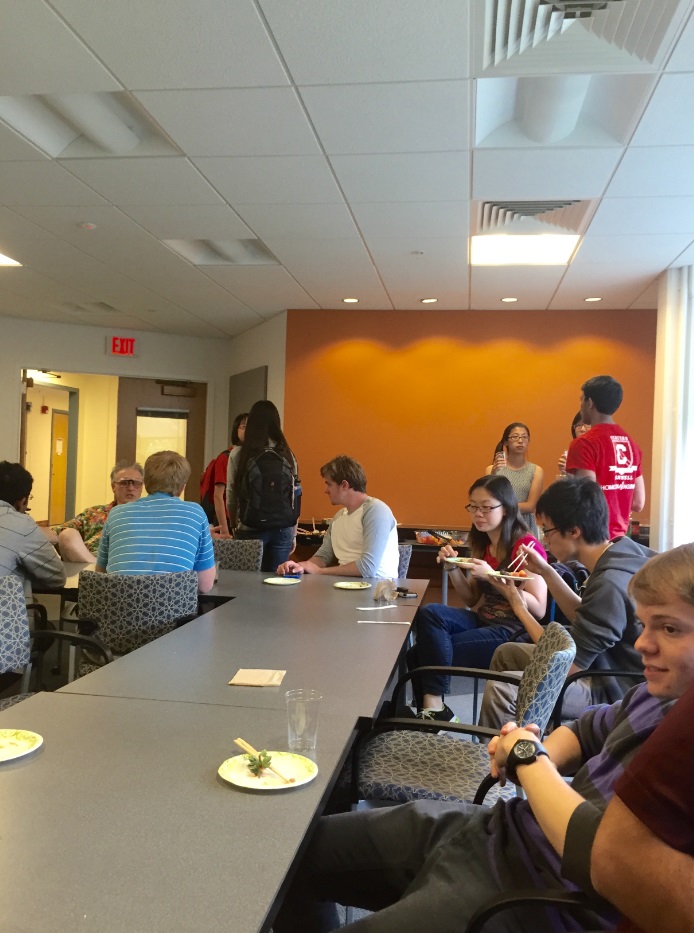 Students (and Professor Bruce Land!) socializing amongst each other.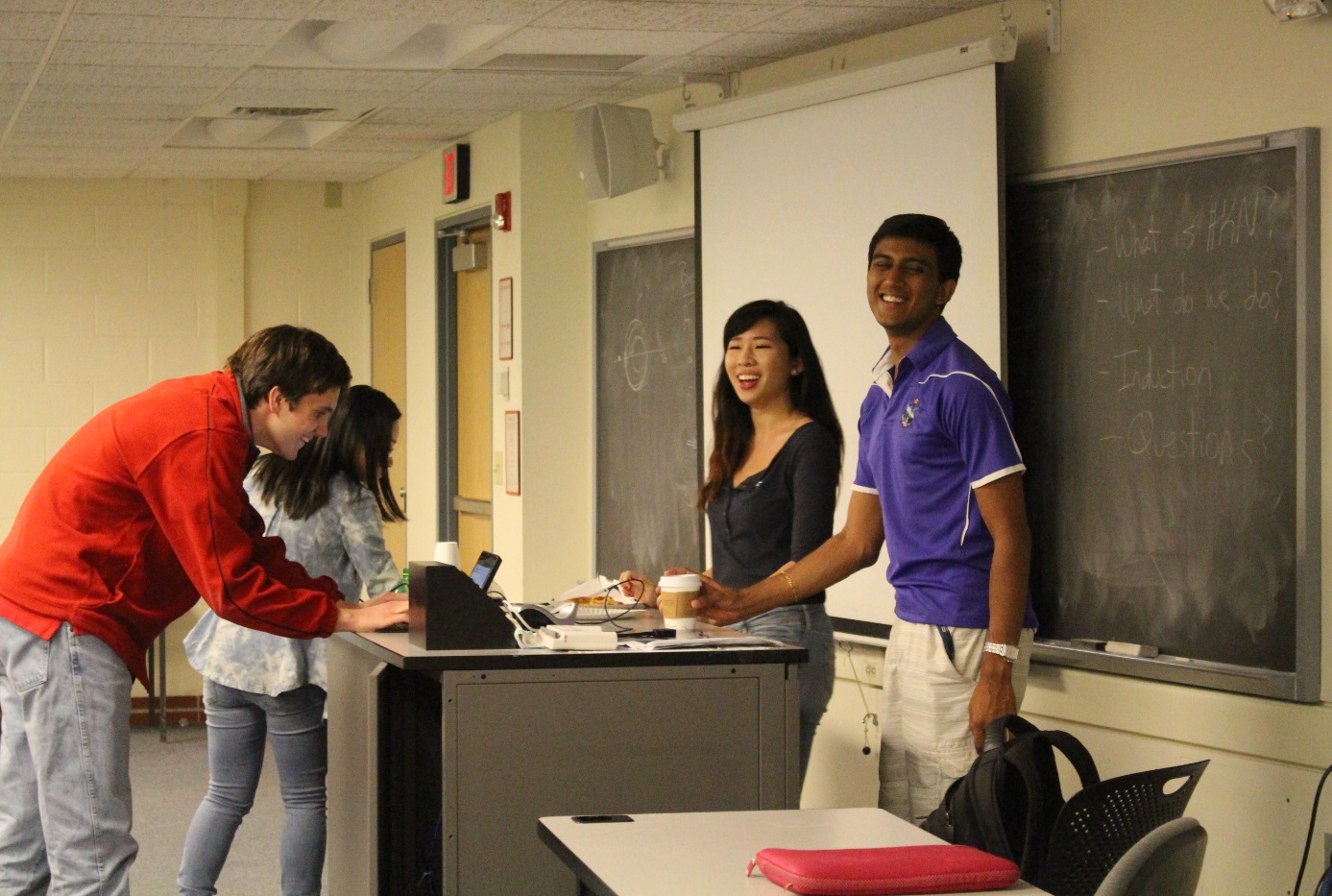 President Shiva and Vice President Ava having a great time meeting the potential new members of HKN!